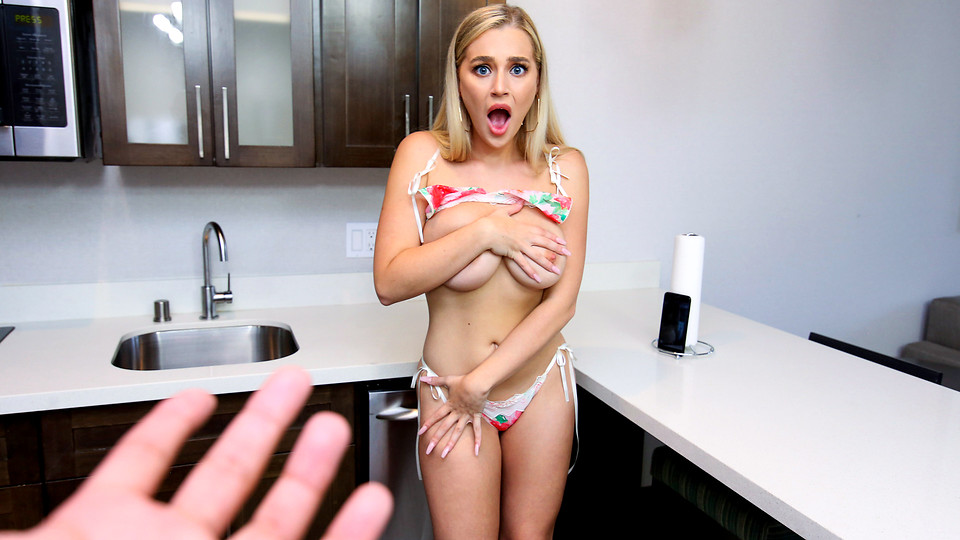 StepSiblingsCaught Caught My Step Sister Camming – S15:E4
Blake Blossom has been camming for cash and her stepbrother, Tony, has just walked in on her in the act. He takes some time to admire the way his hot blonde stepsis in her bikini. When Blake starts peeling off her bikini, Tony snaps some pictures and starts jacking it. Blake eventually notices and freaks the hell out. She confesses what she's been doing, but Tony isn't pleased that he has to go to work while Blake gets to stay at home and just flash her titties. He shows that he has recorded Blake and says he'll tell their parents. Blake says she's doo anything to keep that from happening. Tony has a few ideas.
When Tony offers to let it go if Blake just fucks him a little, she thinks it over and decides that it's worth it. She drops her hands so Tony can see those big titties clearly. Then he gets Blake to turn around so he can admire the way her ass fills out her bikini thong. They relocate to the bedroom so that Tony can take a more hands on approach to his compensation. When he gets that first feeling of Blake's hot mouth wrapped around his hardon, Tony knows he's made the right choice.
Rolling onto her hands and knees, Blake makes good on her promise. Tony does his big booty stepsis in doggy, then flips her over so he can really watch those big boobs jiggle as he fucks her. They keep it up, with Blake riding in cowgirl and then reverse cowgirl to give Tony the full experience of her tight bod. When she's had enough, Blake gets off the D and sucks Tony until he gives her a mouthful of jizz. Tony proposes that they shoot some vids for Blake's fan page and she agrees to think about it.